Fight for Air Climb 2019
Members of Local 2294 and HCFR participated once again in the "Fight for Air" Climb this year and was able to raise nearly $10,000.00 to donate to the American Lung Association. Lt. Celia Merritt has been instrumental in making this a high priority for our participation. She and her mom who have played a role in the "Fight for Air" climb and the HCFR team. #Local2294
Fox 13 did a nice story on how this year and had a special meaning for many HCFR members that participated this year.
Fox 13 Fight for Air Climb story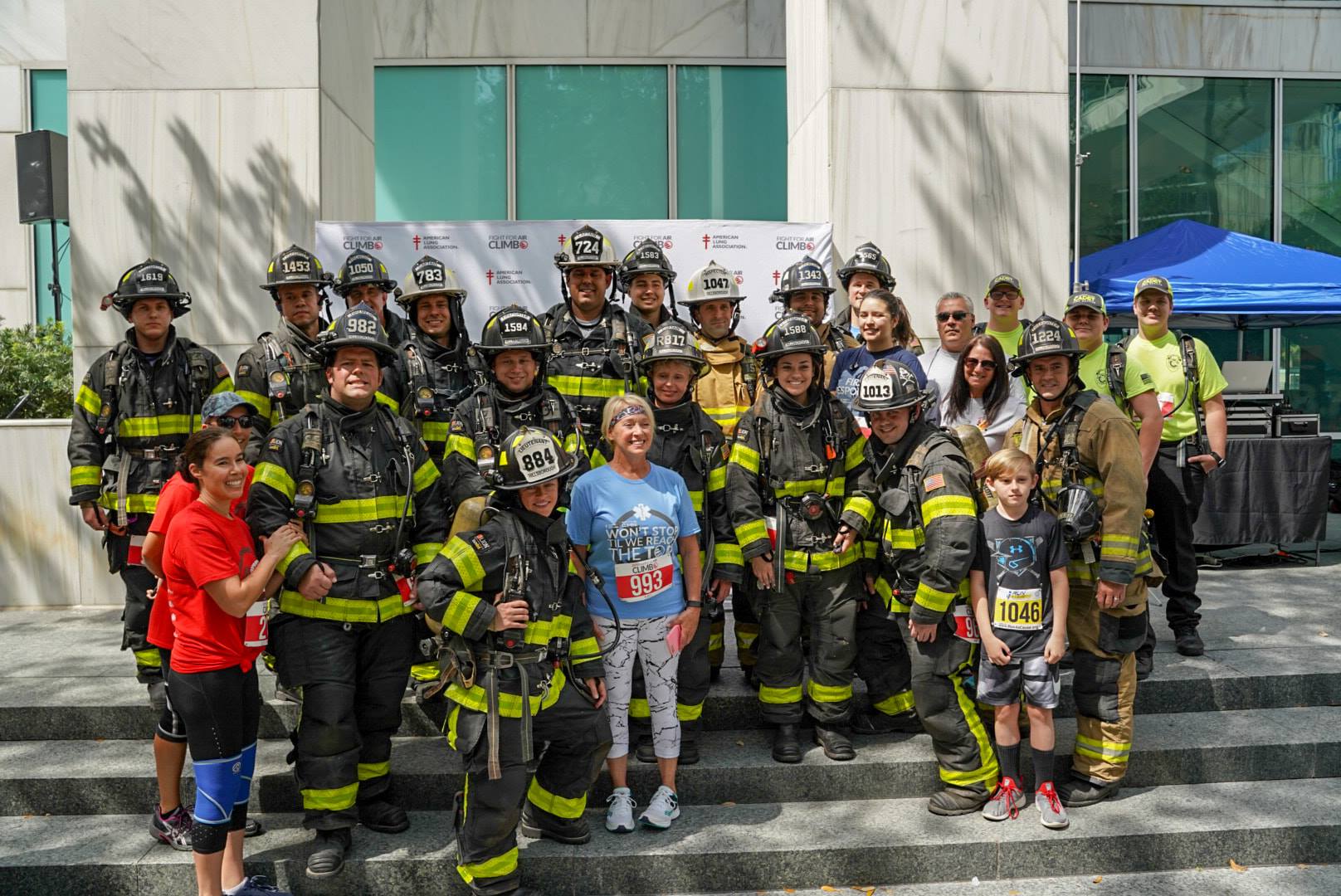 ---
2294 Backpack and School Supplies Program
Local 2294 has been working with the Hillsborough County School Board to provide assistance to children identified through teachers. School supplies and backpacks were provided to over 100 students over the past several years.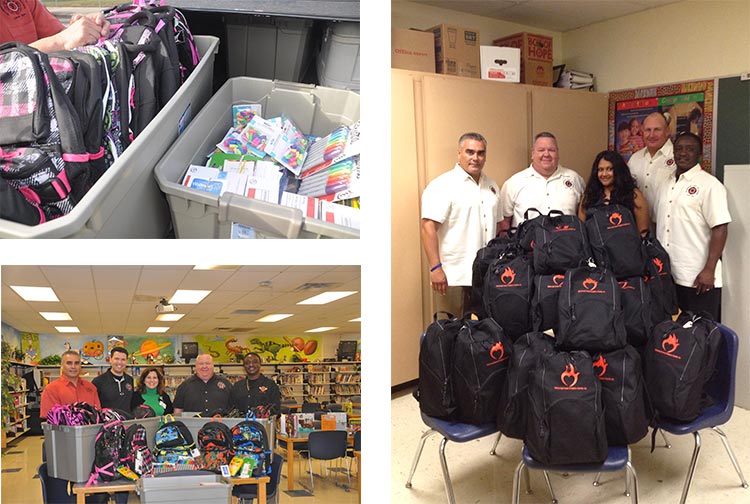 ---
2294 Foster Children's Christmas Program
Local 2294 for over 15 years has provided assistance to the Children's Home in Tampa Bay. Each year the Foster Care Christmas campaign allowed 2294 members to deliver over 100 gifts and hygiene kits to three facilities.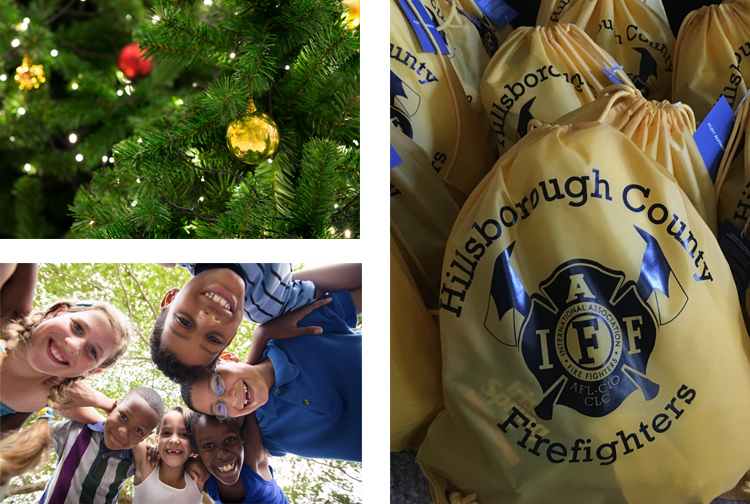 ---
Local 2294 at Northdale Family Fun Day
For nearly 10 years members of Local 2294 have participated in the Northdale Family Fun Day. 2294 members manned static fire department displays and provided food for hundreds of the public that attended.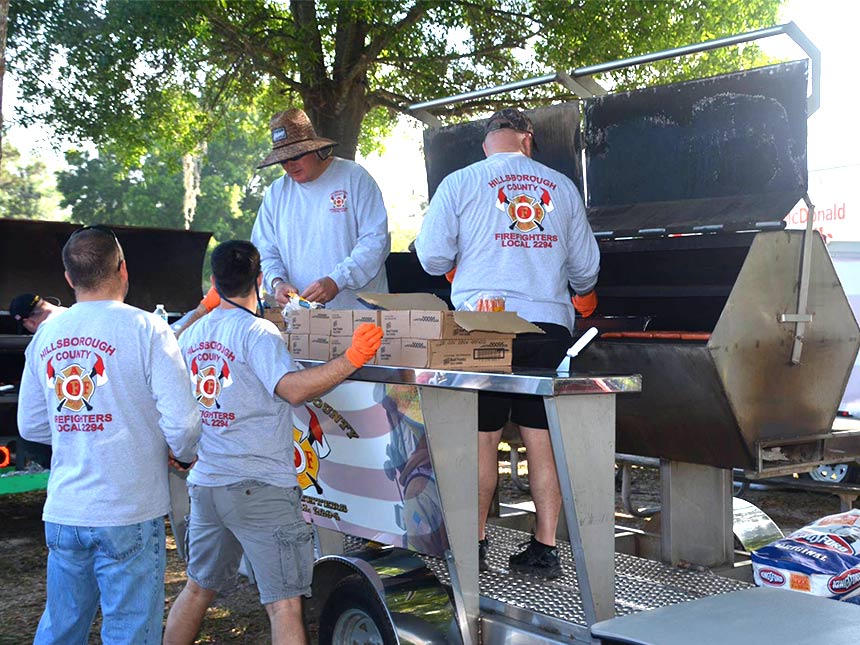 ---
Local 2294 members working at the MDA Summer Camp
For over 10 years members of Local 2294 have served the attendees of the MDA Summer Camp and the counselors lunch on a designated day. Several other fire unions also participate and at the end of the week the campers vote on the best meal served. Local 2294 has been the honored recipient of the Silver Spatula Award and strives to continue to do so. Last year 2294 members once again prepared fabulous meal and participated in firefighter themed games created by our members.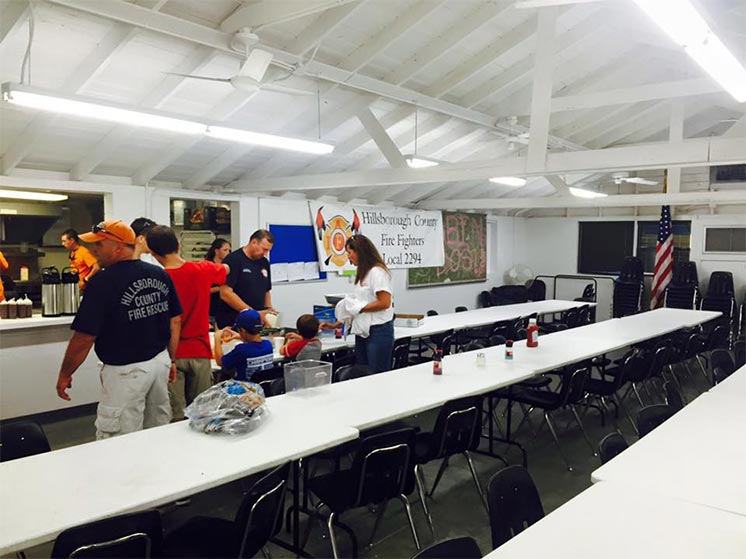 ---
Local 2294 members assisted with the annual Safety Day Patrol Picnic in Hillsborough County.
For over 17 years members of Local 2294 have provided the personnel to assist Hillsborough County School Board with the Safety Patrol Picnic. The call to action had 2294 members assisting with the preparation of food, medical care and static displays from HCFR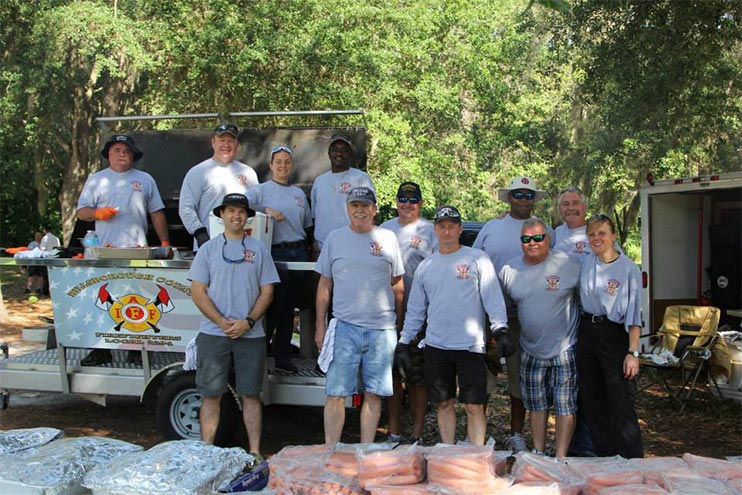 ---