Local 2294 at the Marketplace Ambassador Initiative Luncheon
Executive Board Chairman Ray Hughes and our Local 2294 Spokesperson, Travis Horn, got an opportunity to join United States Representative Ross Spano at lunch today and to speak with him about issues affecting our members. We look forward to seeing Ross Spano again soon!
May 29, 2019
---
Veterans Memorial Park, Memorial Day Celebration
One of our distinguished military veteran members, Chip Shields, is often asked to sing at ceremonies throughout Hillsborough County and beyond. Today Chip sang for attendees at the annual Memorial Day celebration at the Veterans Memorial Park off 301. Chip is a survivor of the Beirut Marine barracks bombing and has given over 25 years of distinguished service to HCFR. We are grateful for Thurnell Chip Shields service to our nation and for his continuing dedication to our local community! — at Veterans Memorial Park.
May 26, 2019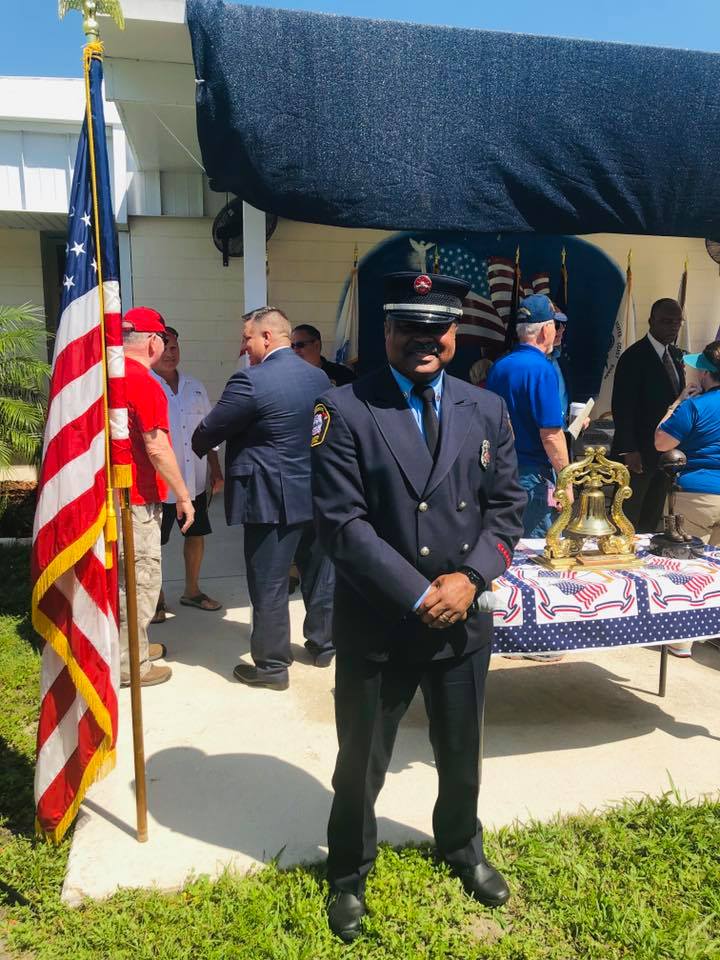 ---
Public Relations Rep Travis Horn
Local 2294 Public Relations Representative and Ybor City Chamber President Travis Horn attended a kickoff party for judicial candidate Lyann Goudie. The event was attended by many notable local leaders including Hillsborough County Commissioner Mariella Smith.
May 22, 2019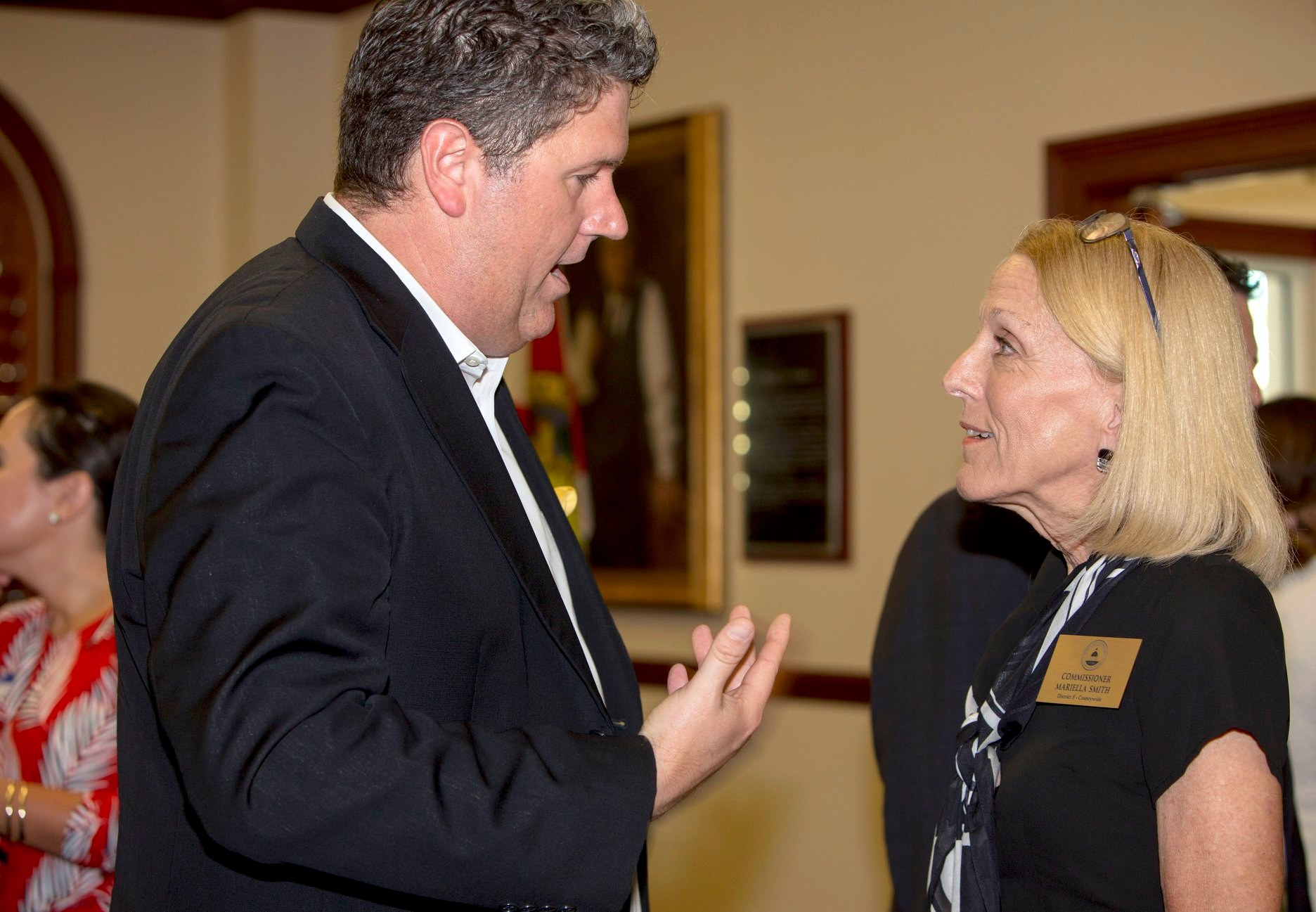 ---
Sykes Our Heroes Luncheon
The Local's Executive Board was in attendance at the Sykes Our Heroes Luncheon with County Commissioner Kimberly Overman and judicial candidate Greg Green as our guests. It was an honor and pleasure to participate as a sponsor and see our local first responders and their families be recognized. Notably, HCFR Captain William Cobb being recognized for the Fire Fighter of the Year and HCFR Training Chief Bruce Delk's daughter receiving a scholarship for her outstanding academic record.
May 21, 2019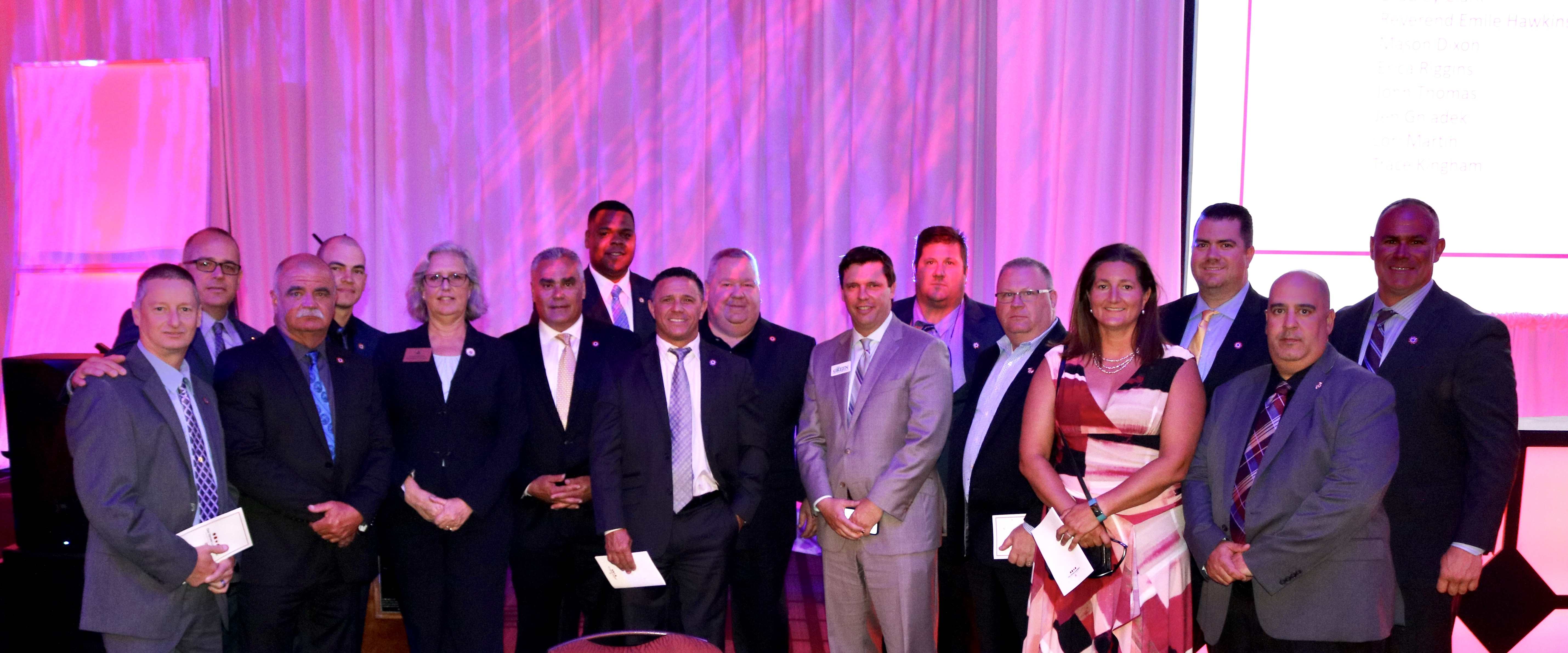 ---
BOCC Meeting (Morale/Organizational Analysis Survey)
Local 2294 representatives were in attendance at the May 15th, 2019 HCBOCC meeting where County Administrator Mike Merrill was scheduled to provide the HCBOCC members a summary update on the Morale and Organizational Analysis Survey results of Fire Rescue employees. Further insight was hoped to be learned of the plan of action for corrective action and the ability to review the data that was collected during this nearly year long process. The project was slated to cost approximately $150,000.00, but a final overall cost has not been finalized.
May 15, 2019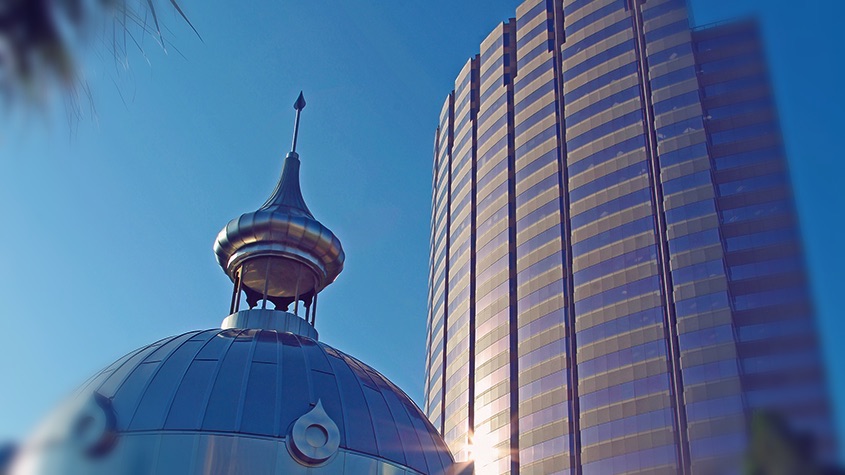 ---
Ybor Chamber of Commerce
Local 2294 representatives were invited and present at the 2019 Ybor Chamber of Commerce officer installation along with a number of other notable officials. It was great getting to talk with Danny Burgess, Executive Director of the Florida Department of Veterans Affairs, about current issues facing our veterans today. Local 2294 wanted to also congratulate Travis Horn to his appointment of Ybor City Chamber President.
May 14, 2019
---
Presumptive FF Cancer Bill Ceremony
Following the recent passage of the presumptive cancer legislation for Florida firefighters, Florida CFO and State Fire Marshall Jimmy Patronis held a press conference with Local members of the Florida legislature in the Tampa Bay Area. Local 2294 and 754  representatives were also in attendance at this event.
May 7, 2019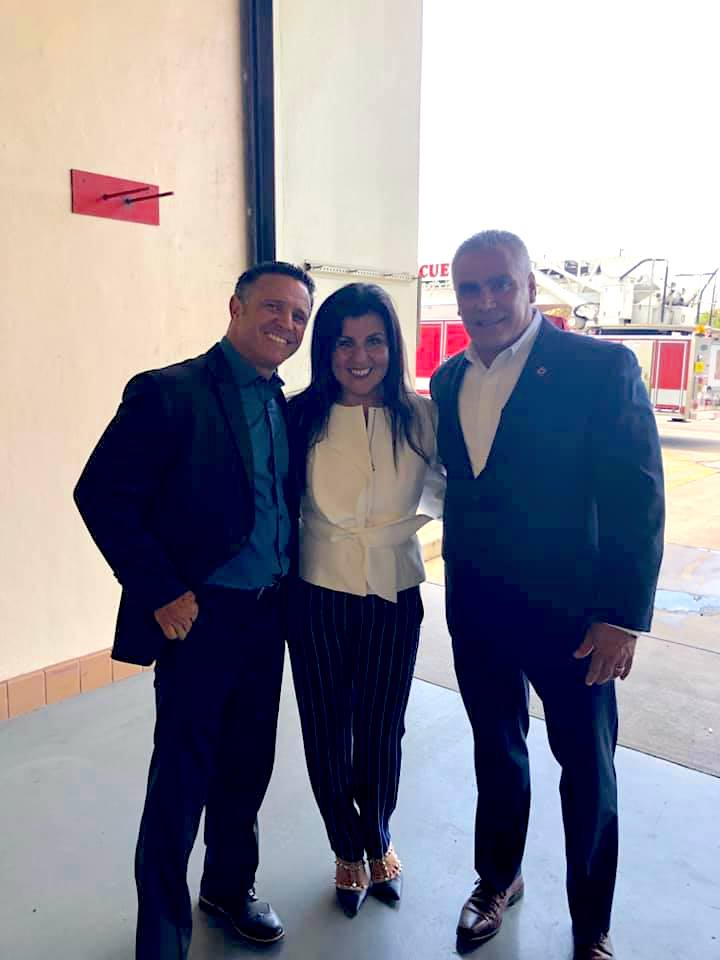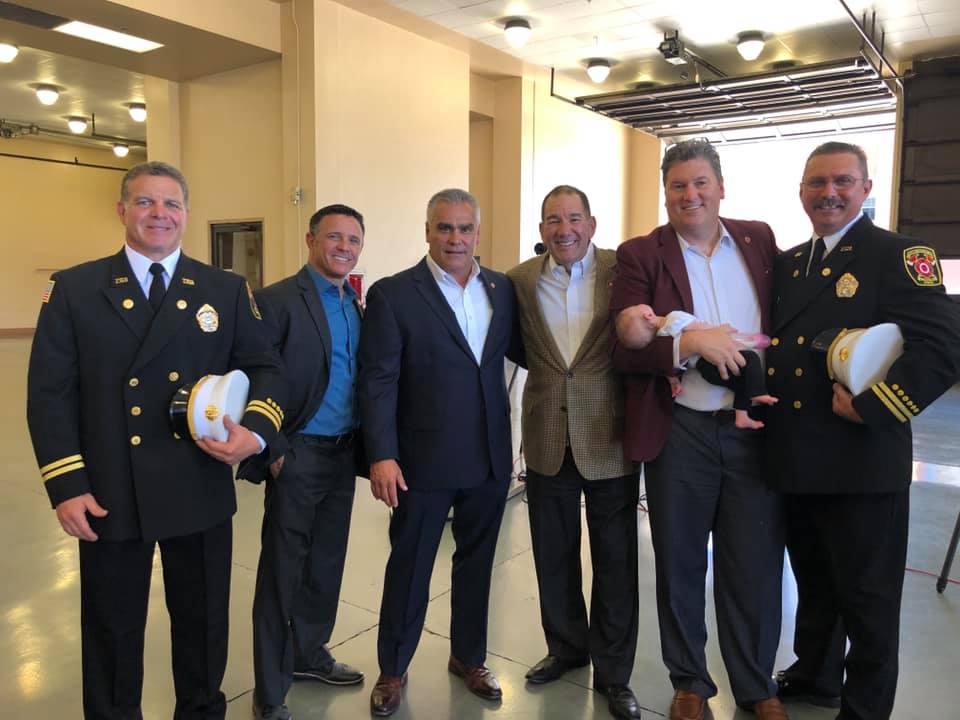 ---
South Shore Open House
Local 2294 members spent the morning with long time friend and public safety advocate Hillsborough County Commissioner Sandra Murman at the South Shore open house on April 29th in Ruskin, Florida. The men and women of Local 2294 appreciate the hard work and dedication of Commissioner Murman and her willingness to constantly improve Hillsborough County.
April 29, 2019
---
Fight for Air Climb 2019
Members of Local 2294 and HCFR participated once again in the "Fight for Air" Climb this year and was able to raise nearly $10,000.00 to donate to the American Lung Association. Lt. Celia Merritt has been instrumental in making this a high priority for our participation. She and her mom who have played a role in the "Fight for Air" climb and the HCFR team. #Local2294
Fox 13 did a nice story on how this year and had a special meaning for many HCFR members that participated this year.
Fox 13 Fight for Air Climb story
April 6, 2019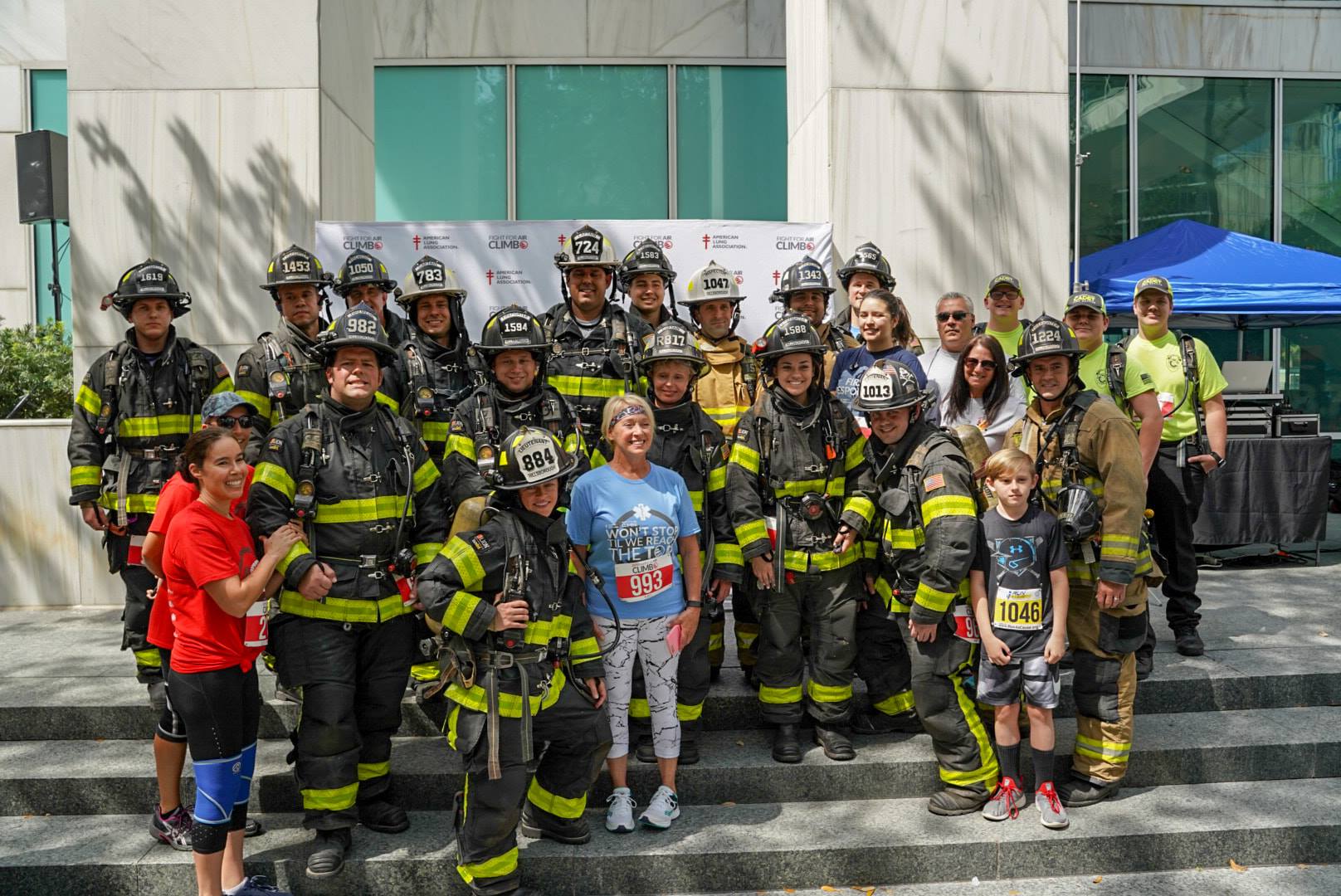 ---
Local 2294 Members at BOCC Meeting
Thank you to our brothers and sisters who came out in support of taking the first step in the Local's efforts to start a dialogue on fire stations and growth in our community on February 6. This is an important first step in ensuring the citizens of Hillsborough County continue to receive the stellar service they have become accustomed to from the men & women of HCFR.
 February 6, 2019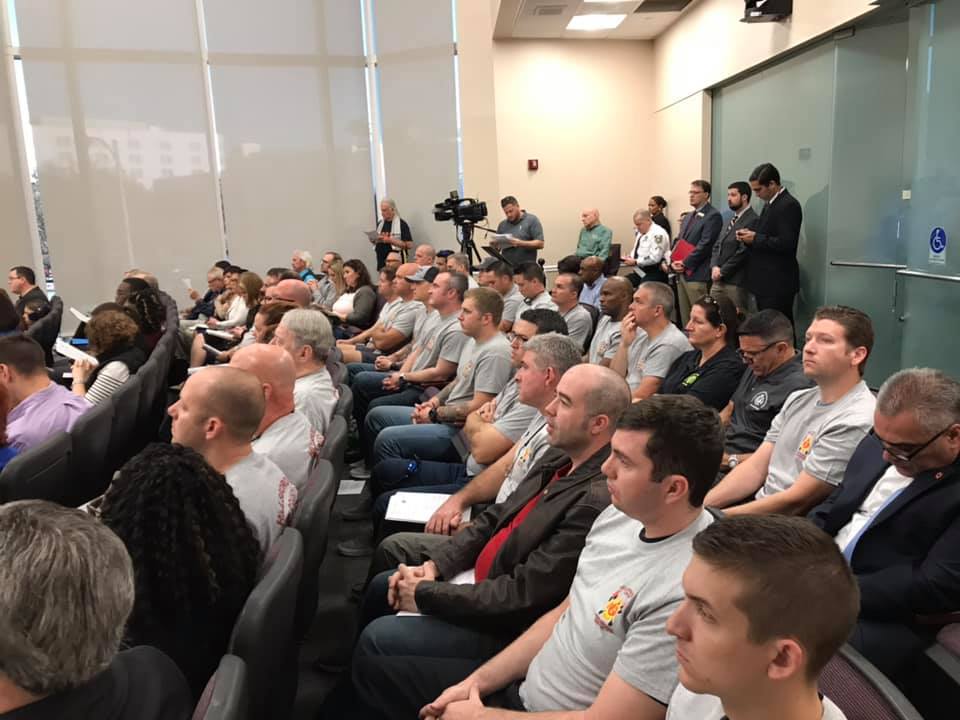 ---